Outsource software development companies entirely depend on the success of their clients. Even tiny possible changes of a business landscape for each industry that we engineer software need to be explored and adjusted to. COVID-19 outbreak impacted  and altered every domain we cover, so we had to prepare for the adjustment
 We've started with exploring expert's opinions across multiple respectable sources for each industry and conducted our own analysis.
For some industries, it's been much tougher than for the others. 
As it was highlighted at the United Nations Conference on Trade and Development (UNCTAD)  the global foreign direct investment (FDI) inflows have witnessed a sharp decline due to the COVID-19 pandemics. While there are plenty of economic forecasts out there, it is hard to make any reasonable conclusions due to the rapid changes in the course of an outbreak.
Some of the insights of our internal investigations are described in this blog post. The covered industries are manufacturing, education, agriculture, and construction.
Manufacturing
Manufacturing is a very broad industry that includes quite a number of domains and verticals. Many of them are covered in our portfolio. And most of them will be severely affected by the coronavirus and upcoming economic crisis.
American National Association of Manufacturers (NAM) predicts a downfall in the manufacturing sector. Plenty of automotive and electronics factories are already at shutdown and have no near-future plans of re-opening.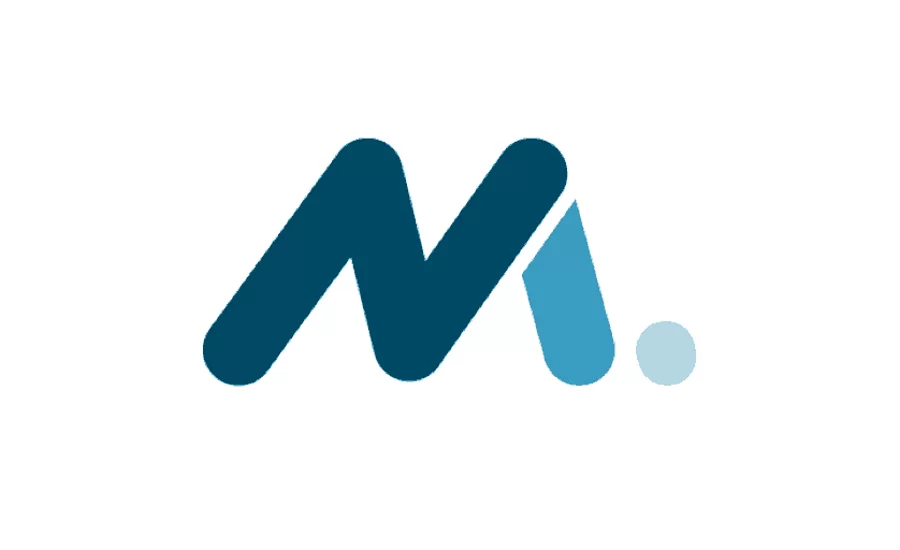 Source: esmagazine.com
The COVID-19 outbreak could cause global FDI to shrink by 5%-15%. The negative effects of COVID-19 on FDI investments are expected to be especially high in the energy, automotive, and airline industries. 
Due to the pandemics of COVID-19 across the globe, the manufacturers of the automobile, chemical, electronics, and aircraft are facing concerns regarding the availability of raw material.
In the electronics sector, companies have commenced a reduction in production operations and partially postponed the introduction of new products coupled with the COVID-19 outbreak, which in turn has interrupted the supply of components.
The electronics industry is being significantly affected due to the COVID-19 pandemic, as China accounts for nearly 85% of the total value of components utilized in smartphones and nearly 75% in the case of television sets. 
All critical components, such as printed circuit boards, mobile displays, LED chips, memory, open cell TV panels, and capacitors are imported from China. Most of the Chinese factories were shut down due to the coronavirus pandemic. As a result, in January 2020, Chinese vendors have increased component prices by nearly 2-3% owing to a shortage of supplies due to factory shutdown. Therefore, it has negatively affected the electronics sector across the globe.
The companies getting affected by the coronavirus outbreak include Fiat Chrysler Automobile, Ford Motors, Samsung Electronics, BASF, Boeing, and many others. Some of these companies are shifting their production facility to the countries with less COVID-19 pandemics. 
For instance, in March 2020, Samsung Electronics declared to shift some portion of its domestic production of smartphones to Vietnam coupled with the fastest growth in the spread of coronavirus in South Korea. Such moves aim to minimize the potential effect of coronavirus on its smartphone manufacturing operations.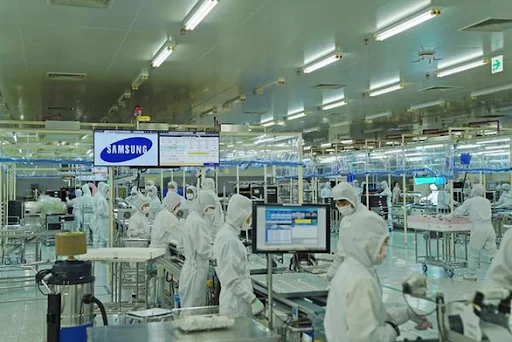 Source: vnexplorer.net
CNBC reports  'massive' shuffling of supply chains globally after coronavirus shutdowns. Alex Capri, the Senior Fellow, and Lecturer at National University of Singapore told the following to the news company after being addressed the issue:
"I don't think things will return to normal as we've known them over the last couple of decades. We are in a completely different new era now and globalization, as we've known it in the past, is over."
The International Monetary Fund officially declared the pandemic was driving the global economy into recession, calling on countries to respond with a "very massive" spending budget to avoid bankruptcies and emerging market debt defaults.
Perhaps, the most precise action plan was developed by the aforementioned organization called NAM. Here are the words of the NAM CEO Mike Lamach:
 "Manufacturers have a greater purpose than profits. We are also about protecting our people and our communities." 
The list of recommendations to the manufacturing organizations is more than a month old, but every line of it seems relevant still, meaning it has lots of sense and thought in it.
Summing up, the current effects are detrimental enough. There are certain guidelines that could stop or limit the bleeding, though.
Education
Most governments around the world have temporarily closed educational institutions in an attempt to contain the spread of the COVID-19 pandemic. These nationwide closures are impacting over 91% of the world's student population. 
UNESCO has issued a list of recommendations to plan distance learning solutions. The organization is supporting countries in their efforts to mitigate the immediate impact of school closures, particularly for more vulnerable and disadvantaged communities, and to facilitate the continuity of education for all through remote learning.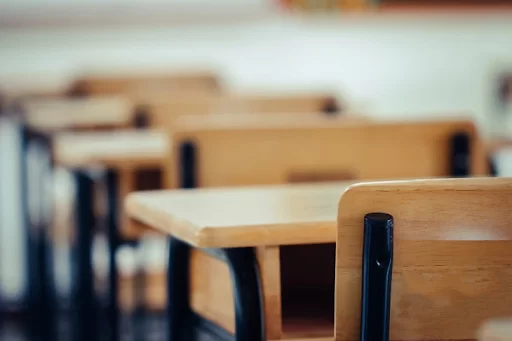 Source: techcrunch.com
Stanford, Princeton, Columbia, and some others shutter classrooms have clambered to move their classes online. 
At the same time, tech companies that enable remote learning are finding a surge in usage and signups. 
Zoom Video Communications showed amazing results in the stock market by more than doubling the cost of the stocks. Duolingo acquired 100% user growth in the month of March in China alone, citing school closures as one factor. 
But Kristin Lynn Sainani, an associate professor of epidemiology and population health at Stanford, expressed concern about education industry possible adaptation:
Can edtech startups help legacy institutions rapidly adopt online teaching services? And perhaps more tellingly, can they do so in a seamless way? 
The answers remain to be seen in the nearest future. 
As for now, we can use some methods that are popular in drawing conclusions about Coronavirus impact – have a look at Asia, as the disease had hit the region earlier and extrapolate it on the whole world.
Research firm iiMedia estimated the E-Learning market size in China – it is expected to hit 453.8 billion yuan (US$65.4 billion) in 2020. Chinese EdTech startups never lacked big funding, and in today's environment, they manage to raise even more money.
The biggest funding was scored by Beijing-based edtech giant Yuanfudao. The most well-known app by Yuanfudao is an online live course platform servicing primary and secondary school students in China. The total number of users of Yuanfudao apps is capped at 400 million users, of which 1.5 million are paid subscribers.  
The company set the record for the largest fundraising deal in edtech as it raised 7 billion yuan (US$1 billion) in a series G round. 
Online resource Tech in Asia also reports about coding education company Xiaomawang raised 150 million yuan ($21.2 million) in a pre-series C round to expand its course offerings and improve technologies.
These are just a couple of examples that prove the situation is at least OK within the industry
Considering the all-around increase in fundings, and the fact that all E-Learning activities are incentivized, we have to admit this industry is one of the most promising in terms of investing not just in time of COVID-19 pandemics but soon after it is over. The industry is definitely in good shape, especially if most of the changes within the shift towards distance education remain constant.
Agriculture
Brookings Institution research shows that  COVID-19 will result in a global loss of $2.4 trillion to over $9 trillion in the gross domestic product (GDP) this year alone. Agricultural industry would suffer a hard hit as according to the World Bank, the industry accounted for one-third of global GDP, and Food and Agriculture Organization estimates that 60% of the world's people depend on agriculture for their livelihoods.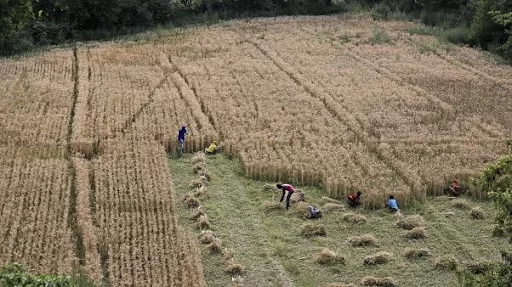 Source: euronews.com
Tetra Tech, a global consulting and engineering company expressed their opinions on the steps the development community can start to take to help food and agricultural systems:
Increase assessments of the impacts of COVID-19 on agriculture and food systems

Support farmers to continue producing and marketing food

Accelerate the deployment of relevant agricultural technologies and digital agriculture solutions

Support small, medium, and large agribusinesses

Innovate in supply chains and markets

Support regional policy dialogues to help countries address food shortages
Experts at ResearchGate forums note that there are plenty of problems, such as agricultural goods export for instance
Carlos Rodríguez-Monroy, Professor at Universidad Politécnica de Madrid notes that it is too early to make any substantial conclusions:
"There are many elements that we still ignore. How long is this pandemic going to last? How is the world economy going to be affected? We can speculate now but we still don't know. 
For sure there will always be a demand for fruits and vegetables in urban areas but the current flows of trade are going to be distorted. International trade will be more limited and possibly local and proximity markets will find a good opportunity to expand"
Dr. Rodríguez-Monroy puts an emphasis on the substantial increase in the significance of local markets.
As for COVID-19 impact on Agricultural startups, the existing ones don't seem to lose much of their client base, but we wouldn't expect big-budget flows in this tech economic sector.
Construction
We stumbled upon a rare website with no COVID-19 mentioning in the headlines – Construction Tech Review has zero mentionings of pandemics on its main page. 
At the same time, we can say with certainty that the construction industry has suffered significantly from the effects of COVID-19.
KHL take on the rolling-news story with fresh data streaming to their blog on a daily basis.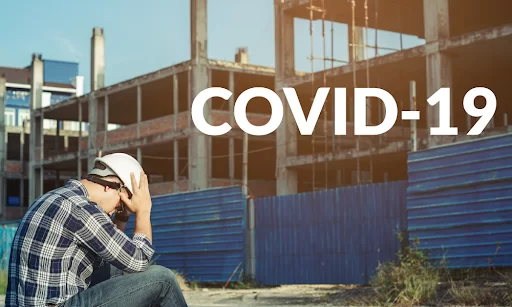 Source: fidic.com
Italian construction could fall by 22.6% in 2020. Back in 2009, the worst year for the industry the decline was more two times less significant. The forecast suggests a loss of €34 billion in investment in construction for Italy this year alone.
The picture is pretty much similar in the US: total construction starts in the US declined 5% from February to March to a seasonally adjusted annual rate of $746.9 billion, with the full impact of COVID-19 still to emerge, said Dodge Data & Analytics this week. 
The total decline of construction budgets across is also confirmed by other sources.
At the time. the industry doesn't look like the best one for the investments, and the pandemics naturally hit this economical sector hard.
Summary
In this blog installment, we've explored some of the major domains for our software development company (Manufacturing, E-Learning) as well as some industries that are not key domains for us. Stay tuned.